There are a few reasons why you might want to have your car resprayed. You could just want a new colour, one more in keeping with your personality. The paintwork may have been damaged during an accident and you now need specific areas of your car like the doors or bonnet working on. Perhaps you've picked up a classic car for a bargain and want to return it to its former glory.
The cost of respray work on your car will vary depending on the size of the job and whether other work needs to be carried out first, such as repairing dents and other damage. It's a highly skilled job that should leave your car looking as good as new.
You can expect to pay anywhere between £350 and £500 for a single panel to several thousand if you want a full body respray. At that price, you may want to see if it's something you could do yourself, read more here on how to respray a car.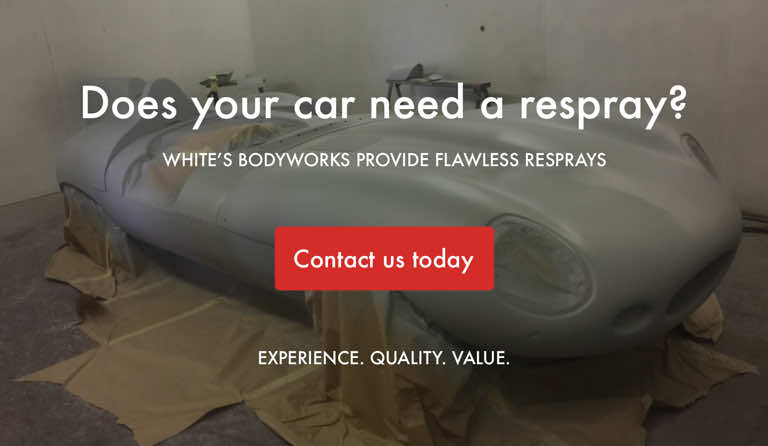 Before You Start
Despite the many videos and other helpful advice and guides online, respraying a car is not something you should be tackling without the right training. There is a lot of skill required and several different and important stages go into this kind of job.
In other words, it's not a job for amateurs. While it may cost you a bit more, using a professional with plenty of experience is vital. If you're thinking of doing a little DIY on your car it might be time to reconsider.
Picking the right garage to carry out the work is important. It pays to do your research and make sure they can deliver what you are looking for at a price you feel comfortable with:
Check online reviews and the business website and, if you have any concerns at all, give them a wide berth.
Always get a number of quotes from different garages and don't just settle on the first one you come across.
Take a look at the premises (does it look professional and is there work being undertaken) and ask for referrals to previous customers if you want to be extra sure.
Ask around amongst your friends to see if they can suggest a reputable garage who will handle your respray at a reasonable cost.
You will need to repair any damage to your car body before you attempt the respray. Painting has to be done over a smooth, flat, undamaged surface and chips and dents must be repaired before you do anything else. Simply 'covering over the cracks' will only mean that your paintwork will degrade quickly and you'll have to get the job done again in the near future.
How Much Does a Car Respray Cost?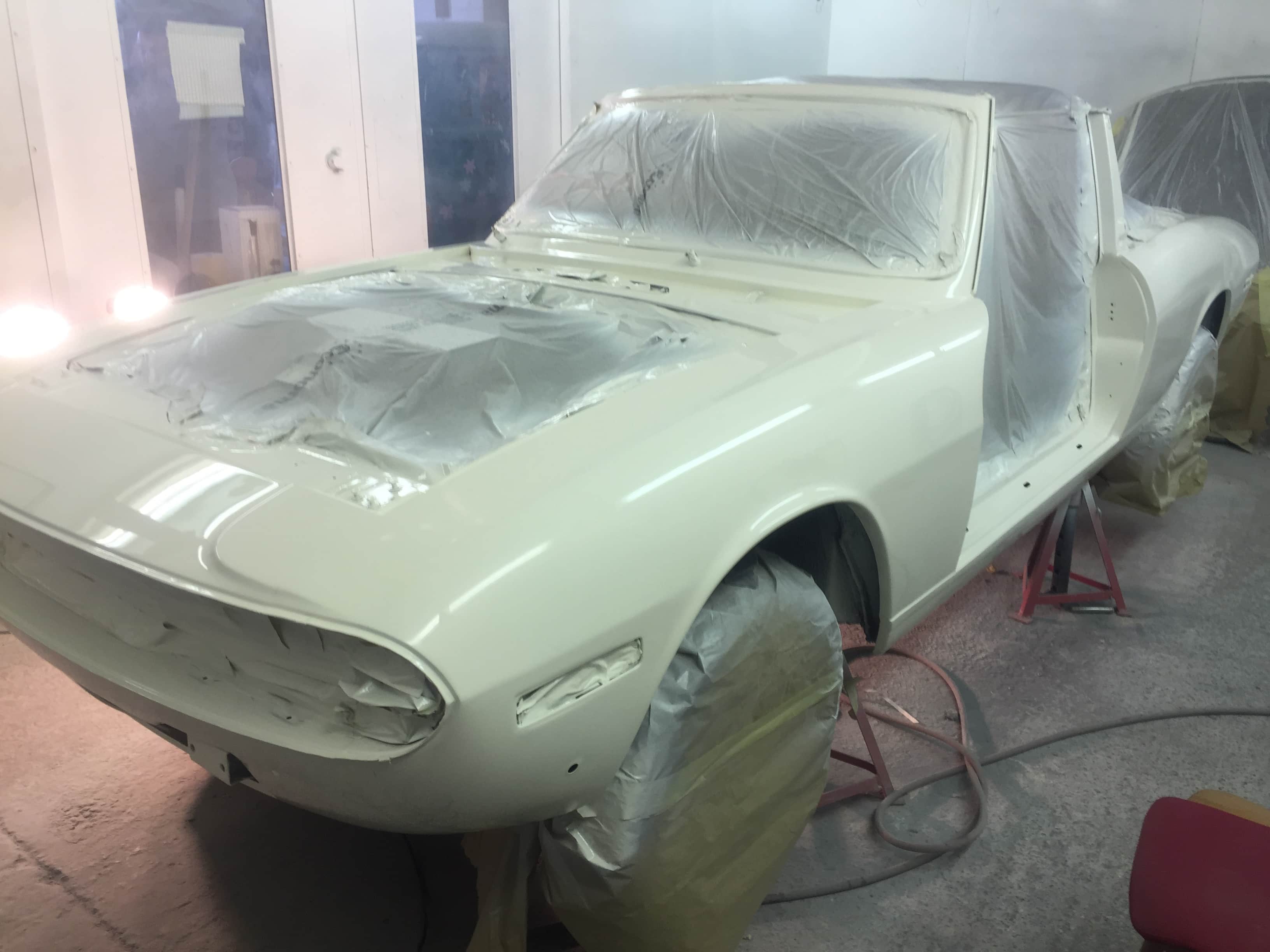 There is actually a lot of work that goes into respraying even a small section such as a panel. The car has to be prepped beforehand and areas like windows and lights covered. The process can involve many stages, including choosing the right colour, stripping down the car, etch priming and priming, sanding down, applying a top coat and lacquer, and buffing and polishing. By the end of the job, your car should essentially look as good as new when the work is carried out by a professional team who know what they are doing.
The estimated cost of a full respray can vary quite dramatically, especially if you are searching online. Some of the offers you are likely to find on different websites should raise alarm bells. If you are being given a rock bottom price, the chances are you are going to get a less than professional job or you're going to find large, hidden charges once it's completed. Other garages can charge way too much with some eye watering costs, professing to offer a 'premier' service.
There are other factors that you might need to take into account when it comes to respray costs. For example, prices will generally vary between an everyday car like a SEAT Ibiza 1.2 litre and a more expensive one such as a BMW 3 Series or a Jaguar. The amount of repair work that is needed beforehand can certainly contribute to the costs. That's why respraying something like a classic car can mean you have to pay a little more because the damage under the paintwork is often more extensive. The size of the vehicle is also going to make a difference as is whether you want more than one colour or a complete colour change.
To give you an idea of what you should be paying, however, here's a rough breakdown of what you can expect with White's Bodyworks for an average car such as Ford Escort or VW that requires a full body respray.
The car requires the minimum of repairs and just has a few minor scratches or chips: £2,000
The car requires minor welding, has small rust damage or a few dented panels that need to be repaired: £2,800
The car requires extensive repairs, welding or panel replacement: £4,000+
The costs, of course, can rise if we are dealing with a luxury or classic car which requires either different processes or more detailed work. That can boost the price anywhere up to £6,000 depending on the vehicle.
You may just want a specific part of your car resprayed like the bonnet, of course. For an average car, you will be looking at paying anywhere between £350 and £500 per panel depending on the size of the task.
There are extras that can be included in any paint job such as whether you want a showroom finish or require a custom paintwork job carrying out. You also have to factor in things like transportation of your car if that is required and the cost of paint and materials (if you are going for something more than the standard finish).
How to Get the Best Deal
Finding the right garage to carry out your car respray is vital. First and foremost, you want a team that is going to do a good job. That means fixing any repairs before the painting is undertaken (something less reputable services may not do). Your garage should point out the areas that need these repairs so that you know what is going on and can agree to them rather than simply depending on trust.
In the end, you need to make a balanced decision depending on the estimated cost and the service you are likely to receive. The company you choose should have the right facilities including a fully equipped paint booth and trained staff. At White's Bodyworks, we are able to deliver full body resprays as well as help restoring patches or damaged paintwork and we'll always do our best to deliver value for money.