White's Bodyworks is a car body shop providing car body repairs and classic car restoration to customers in the South East of England. Customers come to White's Bodyworks looking for a high quality service from experienced professionals. The problem is that talented workers are hard to come by. That's why we want to hear from students who are passionate about classic car restoration and empower them with scholarships to further their career.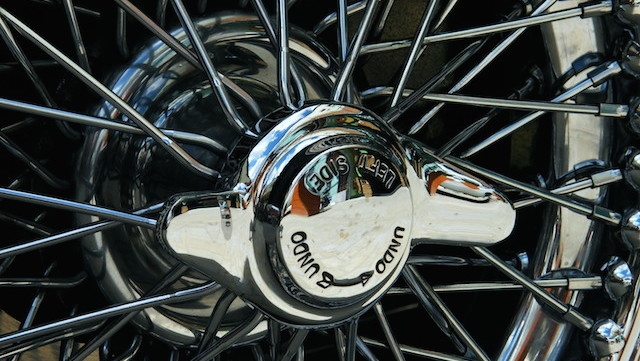 We exist to bring back any vehicle, of any age to as-new condition. Of course, we know why we do what we do, but we want to hear it from your perspective:
What are the reasons a customer would want to restore a classic car?
Why should a customer restore a classic rather than buying a newer, faster more efficient equivalent?
What value is there to using an experienced restorer rather than attempting a restoration on a driveway?
Terms of this Scholarship
White's Bodyworks is committed to protecting your privacy and providing a safe online experience. By using the Site, you consent to the collection, storage, use and disclosure of your personal information. By submitting an entry the White's Bodyworks Scholarship, you transfer all rights and ownership of submitted content to White's Bodyworks, regardless of whether your entry is selected as a winner. White's Bodyworks reserves the right to publish submitted work at the conclusion of the entry period in any manner White's Bodyworks sees fit. Selection of winning submissions are entirely at the discretion of White's Bodyworks. Winner(s) will be contacted by White's Bodyworks via the email address used for submission. Winner(s) will be confirmed ONLY after providing proof of enrollment in the form of a copy of a tuition bill OR letter of proof from the accredited United Kingdom college or university at which the winner(s) is enrolled. Upon confirmation of enrollment, winners will be publicly announced on White's Bodyworks.com, and White's Bodyworks will send the winner(s) their check.