A highly recommended local service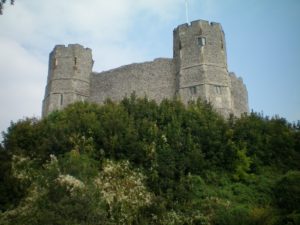 White's Bodyworks has been repairing and restoring classic cars from Lewes for more than twenty years. Our bodywork shop offers a local service that is nationally recognised: we are proud to be ranked in the top five of all car bodywork repair services in the country.
At Whites we have a passion for classic and vintage cars that matches your own. Our expert team of classic car repairers know exactly how to make sensitive but cost-effective repairs to your pride and joy.
Putting the class back into classic cars
Take this Daimler Dart that we restored for its owner from Lewes.
This true British classic had fissured, cracked paint marring its sleek contours. It had suffered at the hands of resprayers who simply did not know how to treat a classic. Its bodywork groaned under 15 layers of paint that had been plastered over cracks.
The main problem was that previous 'restorers' just did not understand that the Dart was made using fibreglass for its body which means you simply can't paint over cracks: you have to remove the paint and use a thick polyester primer on the body.
That is how we put the class back into this classic car.
It's not just the classics
We pride ourselves on our knowledge and love of cars and motorcycles. From the latest techniques for modern cars to the loving restoration of classics we take the same amount of care and attention to detail on every job.
Whether it's a small ding or a complete restoration project we can make your car and your motorcycle look better than new.
That's a promise we don't take lightly.
Check out some other cars and bikes from Lewes that we've repaired:

"Whites completed a full restoration of my E-type Jaguar at an incredibly reasonable cost and within a surprising time frame. I would definitely use them again – make sure you speak to Phil!"
Jamie Alvarez, Kingston near Lewes.
Why we like Lewes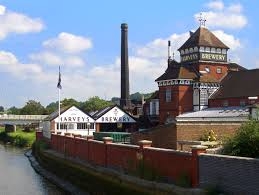 You just have to respect a place that proudly has its own coinage. The Lewes pound shows evidence of the same streak of individuality and headstrong assertiveness that it's most famous resident Thomas Paine did. Paine, of course, moved on from the Headstrong Club to the world stage when he became the father of American Independence.
At White's you can be sure that we too will speak our mind: when it comes to car repairs we tell it like it is. We give you an honest assessment and a quote that we will always try our best to stick to.
Can we help?
We're experts in all things automotive – and local to Lewes – so whether you have a bike or a car, White's can help.
Call us on 07843 625021 for a local service that exceeds national standards.
A few of our favourite Lewes things