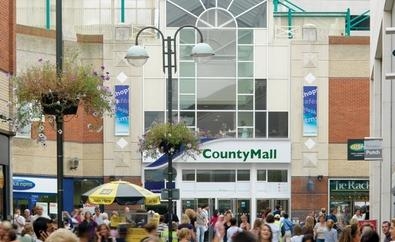 If you are looking for a great respray job for your car then White's Bodyworks offer quality combined with affordability along with a very friendly approach. We're based not too far from Crawley in Hassocks and we can transform your car or motorbike back to its pristine state.
Whether you want a complete new coat or to restore damaged patches, you'll find all the expertise and advice you need with Phil and his dedicated team of car nuts. We've been at it for the last twenty years or so and we still believe that our best work is just for you.
A car respray isn't just about slapping on any old paint – we mix quality products with quality workmanship, something the drivers of Crawley have always appreciated.
Crawley Deserves the Best in Car Resprays
Take a look at this superb Daimler Dart for instance. We needed to mechanically remove the existing paint, make some repairs on the bodywork and then repaint with a 2K high build primer and 2K direct gloss, leaving it looking as pristine as the day it rolled off the factory floor 50 years ago. http://www.whitesbodyworks.com/portfolio/daimler-dart-restoration/
You can see we take our work seriously, including all car and motorbike resprays, whether you pride and joy is a classic or a more modern vehicle.
As Crawley resident Mark Keneally said when we worked on his beloved Honda RC45: "Communication was good with frequent progress updates. The end product was better than new. The workmanship is superb. I can't wait to get the bike back to show it off!"
It's not just whole resprays that your car may need. Have a look at these repairs and repaints and you can see the quality of our work.
This Hyundi Matrix had some rear end damage that we fixed and then repainted. http://www.whitesbodyworks.com/portfolio/hyundai-matrix/
Or the front end damage to this Ford Fiesta that now looks as good as new. http://www.whitesbodyworks.com/portfolio/ford-fiesta-2005/
And what about the cool blue Ford Racing Puma that had more than a few rust spots and dents. http://www.whitesbodyworks.com/portfolio/ford-puma/
Crawley Loves its Classic Cars
We know you love your classic cars – every year when the London to Brighton Veteran Car run takes place, many of you are out there on the streets of Crawley cheering on the drivers in their classic cars.
We can't all afford a piece of motoring history and most of us have to settle for modern vehicles. But let's face it, they all need loving care and attention sometimes – you get a dent or a scratch here and there and you want to get your car back to its pristine condition.
From Smart Cars to Lotus Elites and Minis to Lamborghinis, we've seen most makes of car and motorcycle at one time or another. If you want a car respray that makes your car look like it just came out of the sales room, then come and talk to the experts at White's Bodyworks.
You don't have to take our word for it. We've received national acclaim for our work over the years and we come highly recommended by those who have used us. http://www.freeindex.co.uk/profile%28whites-bodyworks%29_401419.htm