A highly recommended local service
White's Bodyworks has been repairing and restoring cars and motorcycles from Burgess Hill since 2010. We offer a local service that has won national acclaim: we are currently ranked in the top five of all car bodywork repair services in the country by Free Index.
From minor dings to complex restoration projects we offer faultless repairs and perfect finishes every time. We promise to return your car looking better than new.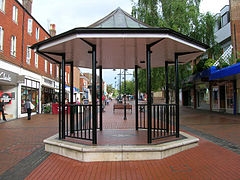 Perfect finish
Take this Hyundai Matrix that we recently repaired for a customer in Burgess Hill. A fellow driver on Leylands Road had obviously been trying to read the rear window stickers and fortunately the only damage was to the car. We replaced the rear tailgate, repaired the damage and resprayed the car so it seamlessly matched the other panels. The result: a perfect finish, or a Matrix Reloaded if you like!
Check out more Burgess Hill cars and motorcycles that we've repaired:

"Thanks for the full respray carried out on my BMW 3 Series. The car looks so much better than I had imagined possible. The finish is perfect and the work was carried out at a very reasonable price. Thanks for everything."
R. Langham, Burgess Hill
It's not all about cars
We pride ourselves on our knowledge and love of cars. From the latest techniques for modern cars to the loving restoration of classics we take the same amount of care and attention to detail on every job.
Just like the rather splendid Burgess Hill and District Motorcycle Club, though, we understand that it is not all about four wheels. We are just at home working on the bodies of Kawasakis and Harley Davisons and offer the same level of service.
Can we help?
We're experts in all things automotive – and local to Burgess Hill – so whether you have a bike or a car, White's can help.
What we love about Burgess Hill
Here are some links to our favourite Burgess Hill places and listings.
Sources
http://en.wikipedia.org/wiki/Burgess_Hill
http://en.wikipedia.org/wiki/File:WaterTowerBurgessHill.jpg