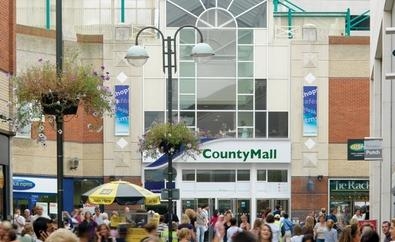 White's Bodyworks has been providing a complete motorcycle and car body repair service to Crawley since 2010. From minor dings to complex restoration our faultless repairs and perfect finishes means your car bodywork is returned looking better than new – and that's something we are happy to guarantee!
Perfect finish
Take this Golf Mark 5 GTI that we recently repaired for a customer from Crawley. It may have once been the coolest of hot hatches but when we got it – with deep scratches down its side door thanks to an accident – it was looking very much worse for the wear.
The outer door skin was damaged beyond repair so we carefully removed it and precisely fitted a new one.
The damaged sill section was cut off and welded in a new one.
Next we cleaned and grinded so that the welding was almost invisible to the eye – the delicate application of some fine filler finally gave everything that perfect factory finish.
The latest stone chip protection was used prior to priming and respraying to give a perfect finish that was built to last.
Check out more Crawley cars and motorcycles that we've repaired:
Seamless repairs
"My Renault Megane's bodywork was dented, scratched and damaged after an accident on the A23. White's not only returned it to me with seamless repairs, they did so quickly and efficiently. Thanks Phil!"
J.P. Saunders, Crawley
Classic cars
We pride ourselves on our knowledge and love of cars. From the latest techniques for modern cars to the loving restoration of classics we take the same amount of care and attention to detail on every job.
Each November you'll find us standing on the streets of Crawley with other local enthusiasts watching the veteran cars drive past in all their glory as part of the London to Brighton Veteran Car Run. There's always a great turn-out so we know that many others in the town share our passion. Every year we see a few cars that we've personally worked on – and a couple are even owned and driven by local Crawley residents.
Can we help?
We're experts in all things automotive – and local to Crawley – so whether you have a dent or a ding or need a vintage Bentley brought back from the brink, White's can help.
What we love about Crawley
There's always plenty going on in Crawley – from football to theatre – and here are some links to our favourite listings and places.
Sources
http://propertylink.estatesgazette.com/property-details/5512991-county-mall-shopping-centre-crawley
http://housetheatre.org.uk/venues/the-hawth-crawley/